Lust and Love in the Animal Kingdom
Date:
Tuesday, February 12, 2013 - 18:30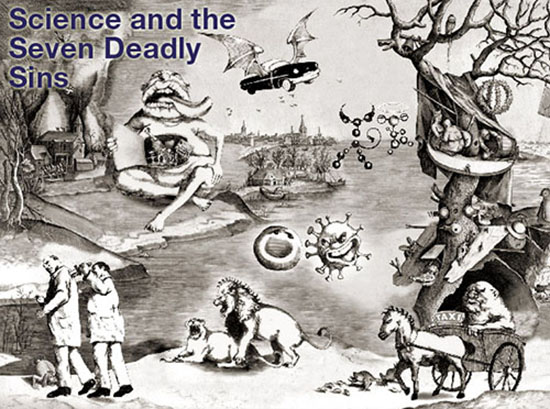 From monogamous birds to polygamous primates, we love to point to the animal kingdom to explain our sexual patterns and behaviors. Can swans teach us about monogamy? Is bonobo promiscuity a precursor to our own? Are ferocious creatures like Tyrannosaurus Rex ferocious "in bed" too? And which animals, in turn, just want to cuddle?
The Wildlife Conservation Society's Josh Ginsberg will moderate a panel composed of dinosaur sex expert Brian Switek; Danielle Lee, who studies the sex lives and bomb sniffing abilities of giant pouched rats, Marina Cords who studies non-human primates, and Stephanie Cacioppo who studies human primates.
Just in time for Valentine's Day, join the Academy as we explore lust and love in the animal kingdom! Reception to follow.
Registration Pricing
Member $15
Nonmember Student $20
Nonmember $25
This event is part of the Science and the Seven Deadly Sins Series
In this series we're looking at some of the ways the Seven Deadly Since show up in the sciences. To do that, we're bringing together top scientists, authors, chefs, urban planners, and many others to help us explore our baser nature. Each event will feature indulgent receptions afterwards, as well as opportunities for you to interact with the speakers and one another. Join us for this vice-ridden round of events!
Discounts available if you buy tickets to all seven events in the series.
Location:
7 World Trade Center
250 Greenwich Street, 40th Floor
United States
Join Metanexus Today
Metanexus fosters a growing international network of individuals and groups exploring the dynamic interface between cosmos, nature and culture. Membership is open to all. Join Now!